Okra ( Abelmoschus esculentus)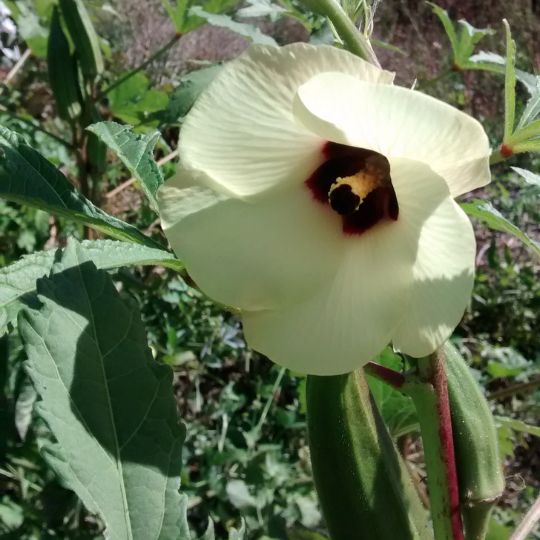 Okra ( Abelmoschus esculentus)
Okra, also called Okra, has a subtle flavor similar to that of eggplant. Its fruit is used as a vegetable and as a condiment, and can be eaten raw or cooked. Its young leaves can replace spinach. In some countries, the ripe, roasted seeds are used as coffee. Its flower resembles that of the hibiscus.;Originally from Africa, it would have arrived in Spain with the invasion of the Moors, in the 8th century. Then, it was introduced to the United States by African slaves, where it was long considered a food reserved for the poor. Very widespread in Louisiana and in the southern states, it is the essential food of the traditional Louisiana gumbo.

To rediscover!

MAINTENANCE AND OTHER CONSIDERATIONS
Soak seeds in water for 24 hours before sowing. After the last frosts, okra needs heat to germinate.
Harvest regularly to boost production. Okras are best when harvested young.
Plant type

:

Annual
Flower color

:

White
Quantity

:

Envelope of about 25 seeds
Exposure

:

Full sun
Shape

:

Shrub
Soil

:

Rich
Watering

:

Regular
Sowing

:

Directly in the garden
Plantation

:

In the garden after the risk of frost
Days to maturity

:

60 days
Germination

:

10 to 15 days
Plant spacing

:

60 cm
Depth

:

1 cm
Width

:

50 cm
Height

:

1 m
Color

:

Green
RETURN AND EXCHANGE
For the return of a purchased product: if you are not satisfied with your product or if you think there is an error in your order, do not hesitate to contact us at any time by email.