Proud to be a local seed producer
At Terre Promise, Quebec and Canadian ancestral varieties rub shoulders with finds from all over the world.
Each variety has its own characteristics, which makes it unique. From one generation to the next, the varieties are selected for their flavor, their color, their shape or for their resistance to diseases, pests or climatic hazards. Some have fallen into oblivion throughout history, due to their inability to withstand transport over long distances, or their fragility to handling as practiced in today's mass food system. We rehabilitate them and share them with you to ensure better nutritional diversity.
Our team
Terre Promise is proud to count on a committed, professional and dynamic team both in the fields at the production level and in the workshop, the place dedicated to seed conservation. We welcome several volunteers and trainees wishing to perfect their knowledge in the field of seed cultivation.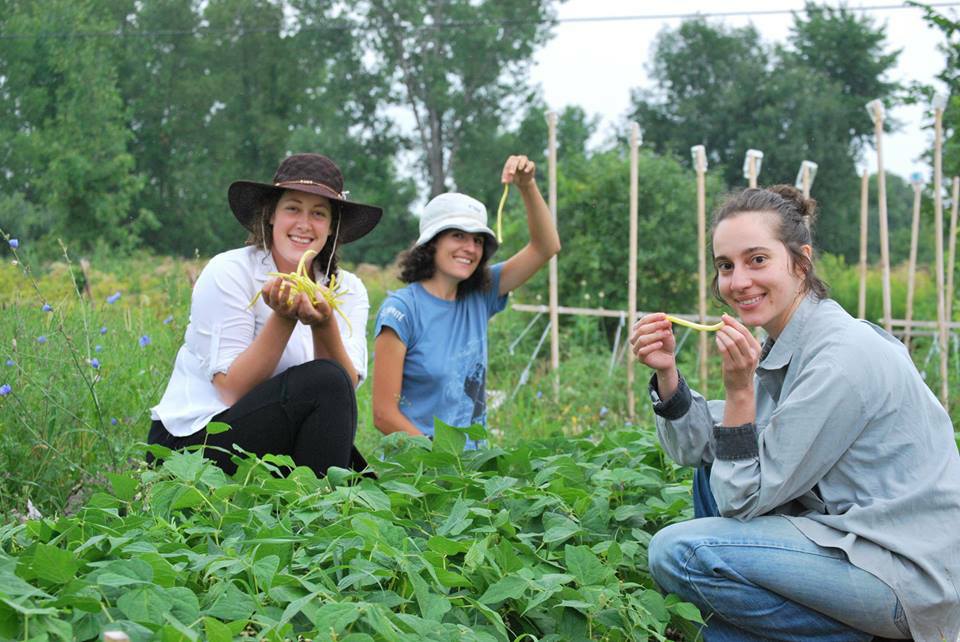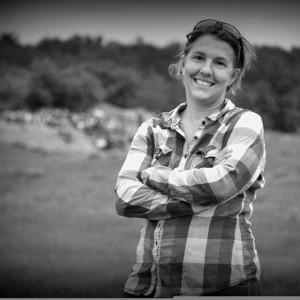 Lyne Bellamare
Lyne Bellemare was for 10 years the coordinator of the French component of Seeds of Diversity Canada. Founder of the company Terre Promise., she is the author of the book Terre Promise, the art of growing your own seeds (Edition QC Americas) In addition to being a permaculture enthusiast, she is especially interested in conservation. seeds of old, heritage and rare varieties.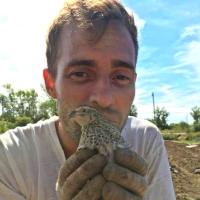 Damien Breton
Damien Breton, agricultural technician. Architect of change, Damien has had several experiences in sustainable farming. He completed multiple trainings and internships, notably at Cité Écologique.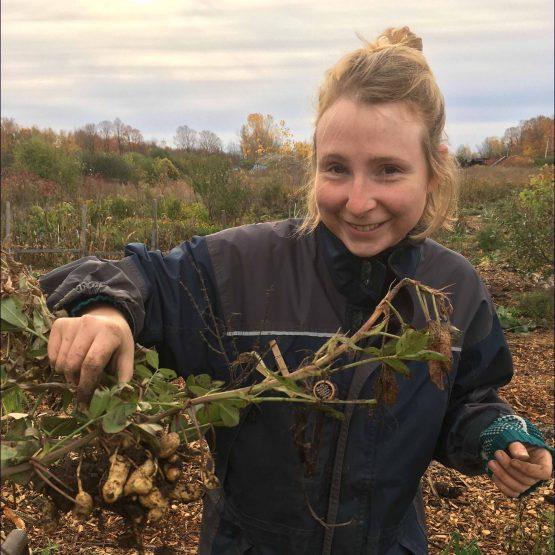 Véronique dubé
Véronique Dubé, agricultural technician. After completing her degree in Urban systems, she made a complete U-turn to focus on agriculture. She is also passionate about biodiversity and sheep shearing.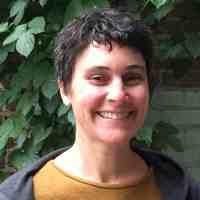 Sandrine LeTacon
Sandrine LeTacon, agricultural technician. She holds a diploma in Permaculture design and is currently following an herbalism course. She is also self-taught on several topics. She is the witch of the team!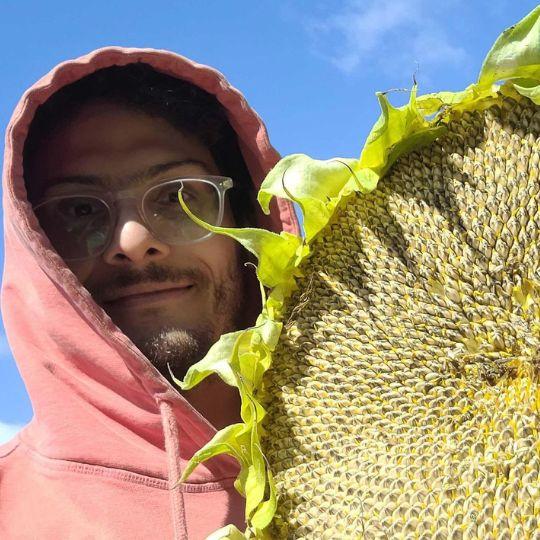 Harold Bellanger-Rodriguez
Harold is a production technician. He is studying for a doctorate in human geography. He helps us with seed preparation, packaging and sending orders.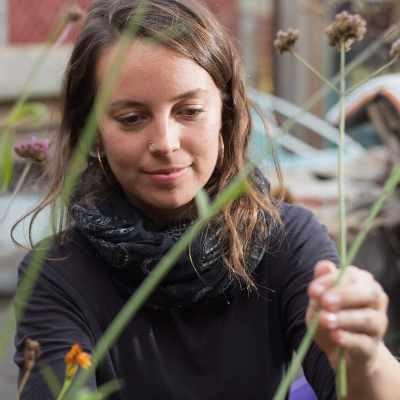 Laurie Archambault
Laurie Archambault, agricultural technician. Holder of a DEP in horticulture et gardening, she joined us during the cold months to warm up her heart. She is insatiably curious and likes collecting seeds, friendships, musical playlists, and broken ceramics to create mosaics.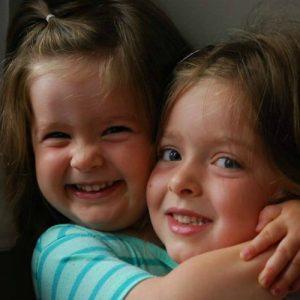 Emma-jeanne & Adèle
Emma-Jeanne and Adèle are the farm's future. In charge of wetting the envelopes, they also developed special skills to count beans with their toes.

People talk about us everywhere
It's always a pleasure to share our knowledge about seeds!