Carolina Garlic (Allium carolinianum)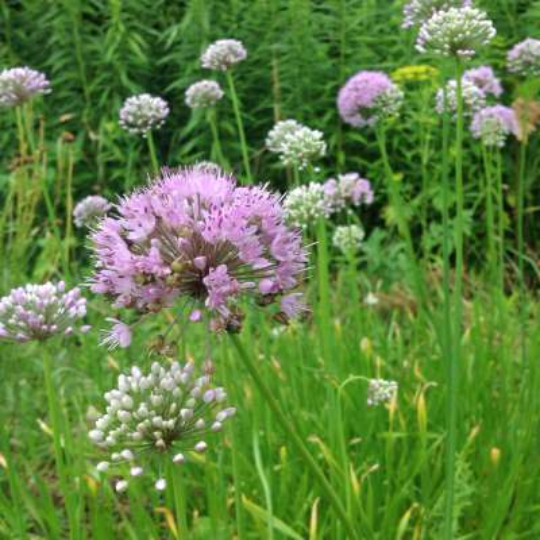 Carolina Garlic (Allium carolinianum)
A friend gave us some seeds of this plant which he claimed was called Carolina Garlic. We do not know the exact identity of this plant, but we are currently researching it. It is a small perennial and hardy plant in Quebec, which looks like garlic chives, but is not! Its stems and leaves are a little larger, taste the same delicious as regular garlic and cook the same way. Although it does not produce large underground bulbs, the white base of this plant is cut and eaten like garlic, along with its leaves. Its purple flowers are magnificent and are a delight for pollinators from July to the end of August. Perfect in the permaculture garden. Not to be confused with garlic or wild garlic or wild garlic.
Plant type

:

Perennial
Flower color

:

Violet
Quantity

:

Envelope of about 25 seeds
Exposure

:

Full sun
Soil

:

All types of soils
Watering

:

If needed
Days to maturity

:

2 years
Germination

:

5 to 10 days
Plant spacing

:

15 cm
Row spacing

:

20 cm
Depth

:

5 mm
Width

:

15 cm to 20 cm
Height

:

30 cm
Color

:

Green
Family

:

Amaryllidaceae
RETURN AND EXCHANGE
For the return of a purchased product: if you are not satisfied with your product or if you think there is an error in your order, do not hesitate to contact us at any time by email.