Camelina (Camelina sativa)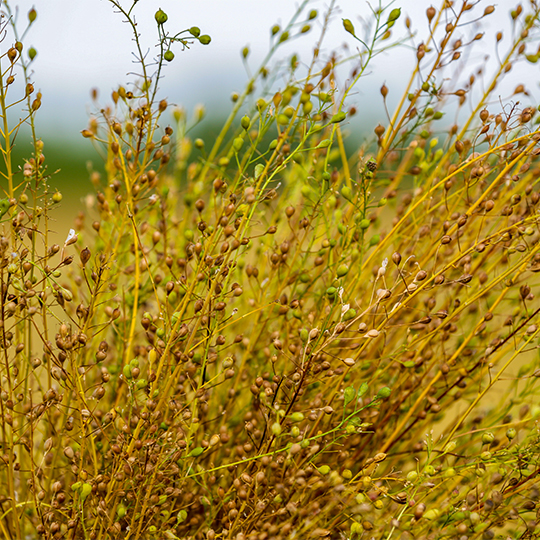 Camelina (Camelina sativa)
Camelina, also called bastard flax or German sesame, was once cultivated as a food source for humans and animals. Indeed, this annual herbaceous plant, cultivated in Europe, has allowed the production of fodder and oil for more than 3000 years. Used in particular as a green manure, the camelina is gradually making a name for itself again. Its honey-bearing yellow flowers produce seeds whose oil, very rich in omega 3, gives it growing popularity in the health departments. In addition, its powerful root is very popular for loosening soils that are too compact. Note you can make brooms!

MAINTENANCE AND OTHER CONSIDERATIONS
High temperatures can affect flowering.
Plant type

:

Annual
Flower color

:

Yellow
Quantity

:

Envelope of about 500 seeds
Exposure

:

Full sun
Shape

:

Erected
Soil

:

All types of soils
Watering

:

If needed
Sowing

:

Directly in the garden
Plantation

:

In the garden after the risk of frost
Days to maturity

:

85 to 100 days
Germination

:

7 to 10 days
Plant spacing

:

On the fly
Depth

:

On the surface
Width

:

15 cm
Height

:

40 cm to 80 cm
Family

:

Brassicaceae
RETURN AND EXCHANGE
For the return of a purchased product: if you are not satisfied with your product or if you think there is an error in your order, do not hesitate to contact us at any time by email.