Cucumber Aunt Alice (Cucumis sativus)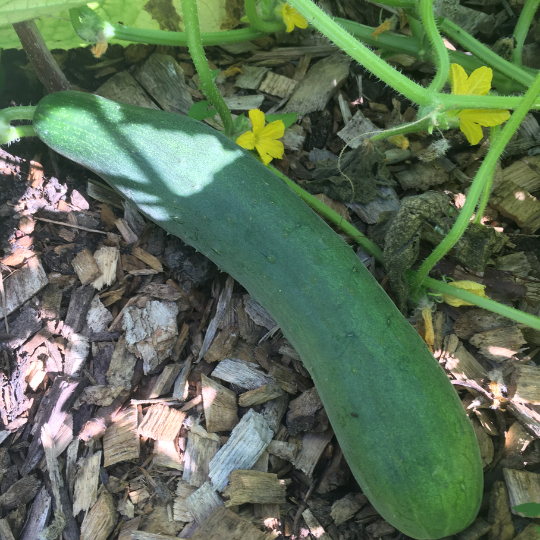 Cucumber Aunt Alice (Cucumis sativus)
Aunt Alice (Marie-Alice Laflamme Gosselin) was still growing her cucumber at age 90. She chose the largest and most beautiful to produce seeds that she soaked in milk, the day before Saint-Antoine, before planting them in the garden, in good rich and fertile black soil. Then, the succession not being there, the last seeds were entrusted to a passionate man who introduced us to this excellent variety.;This very productive cucumber is resistant to diseases. It is easy to digest. We prefer small cucumbers to larger fruits, for their juicy, crunchy and fragrant flesh.;Exceptional heritage variety.

Few seeds because it is difficult to extract seeds from this cucumber, it gives really little.
Plant type

:

Annual
Quantity

:

Envelope of about 15 seeds
Exposure

:

Full sun
Shape

:

Crawling
Soil

:

Well drained
Watering

:

Frequent
Sowing

:

Inside
Plantation

:

In the garden after the risk of frost
Days to maturity

:

70 days
Germination

:

3 to 10 days
Plant spacing

:

50 cm
Depth

:

1 cm to 2 cm
Width

:

1 m
Height

:

20 cm si laissé au sol, 2 m sur un support
Color

:

Green
Family

:

Cucurbits
RETURN AND EXCHANGE
For the return of a purchased product: if you are not satisfied with your product or if you think there is an error in your order, do not hesitate to contact us at any time by email.