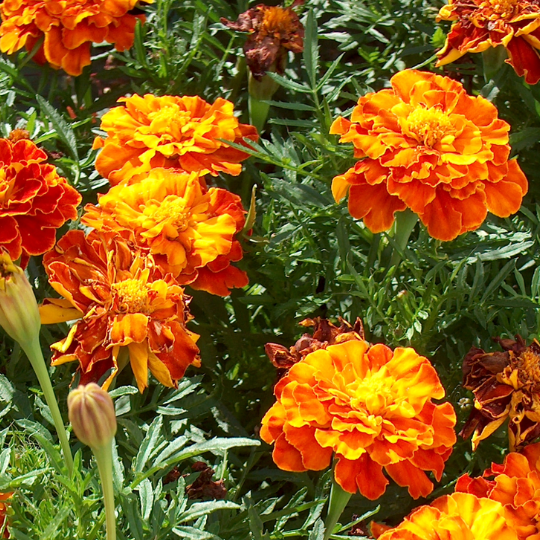 Tagetes ( Tagetes sp.)
Tagetes, or Marigold, is a very floriferous annual that is easy to grow. Its yellow, orange and red flowering embellishes gardens, balconies and terraces. In the vegetable garden, it is also famous for repelling insects such as nematodes. You can salvage the dried flowers, take the seeds and replant them next year! Marigolds are also used for natural dyeing, producing beautiful yellows, yellow-greens and oranges.
Plant type

:

Annual
Flower color

:

Orange
Quantity

:

Envelope of about 50 seeds
Exposure

:

Full sun
Shape

:

Erected
Soil

:

All types of soils
Watering

:

Regular
Sowing

:

Inside
Days to maturity

:

45 days
Germination

:

10 to 15 days
Depth

:

3 mm
Family

:

Asteraceae
RETURN AND EXCHANGE
For the return of a purchased product: if you are not satisfied with your product or if you think there is an error in your order, do not hesitate to contact us at any time by email.