Perennial Onion (Allium cepa)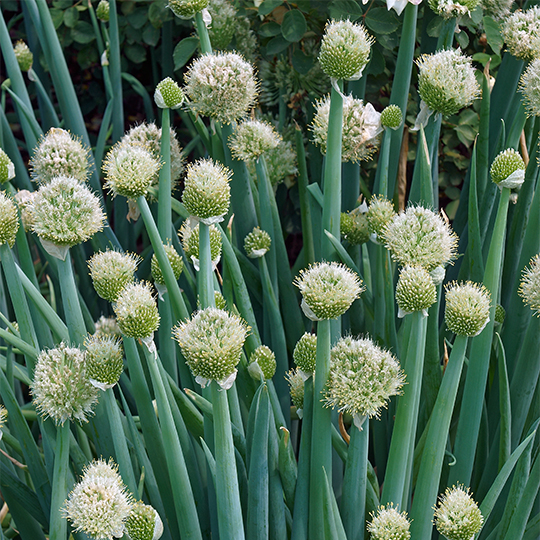 Perennial Onion (Allium cepa)
The perennial onion is very practical in the garden. Low maintenance, it grows producing an onion tiller of about 10 or 12 onions the size of a leek. It is edible in its entirety, not just the leaves! It flowers very early in the garden, and you can separate the tiller with a shovel to transplant it to other places. It does not keep well indoors but overwinters outdoors well covered with dead leaves. Several varieties of perennial onions are available on the market, our lineage comes from Ferme Miracle.

Wait for autumn to consume.

MAINTENANCE AND OTHER CONSIDERATIONS
Leave a foot with a few onions in the ground, so the following year you will have a small "grove" of onions.
Plant type

:

Perennial
Quantity

:

Envelope of about 80 seeds
Sowing

:

Inside
Plantation

:

In the garden after the risk of frost
Depth

:

3 mm
Color

:

Green
RETURN AND EXCHANGE
For the return of a purchased product: if you are not satisfied with your product or if you think there is an error in your order, do not hesitate to contact us at any time by email.