Curly parsley (Petroselinum crispum)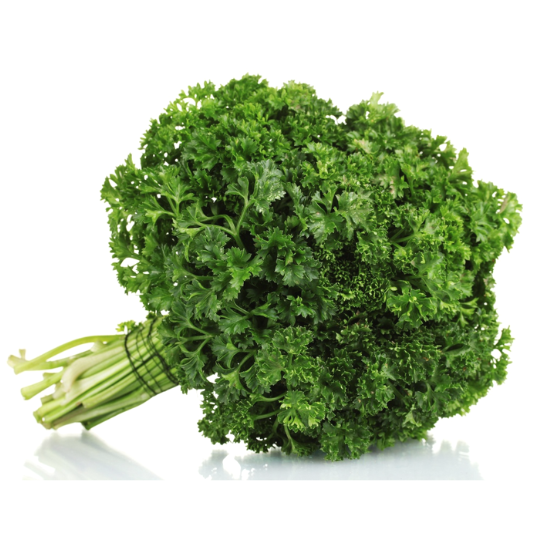 Curly parsley (Petroselinum crispum)
Curly parsley (Forest Green variety) is one of the herbs most used as an ornamental garnish. The leaves of this variety are varied, from very curly to a little more open. The plant is vigorous and resists well to our Quebec winters. You can eat it all summer long, and freeze it in small ice cubes for your winter recipes.

BOTANICAL INFORMATION
Latin name: Petroselinum crispum
Common names: Curly parsley.
English: Parsley, persel.
Family: Apiaceae

***The vast majority of our seeds are produced on our farm. However, if the cultivation of a variety fails or if it is out of stock, we source from other seed companies to ensure an interesting selection. This is the case for this variety.
Plant type

:

Biennial
Quantity

:

Envelope of about 150 seeds
Exposure

:

Full sun
Shape

:

In rosette
Soil

:

Well drained
Watering

:

Regular
Sowing

:

Inside
Plantation

:

In the garden after the risk of frost
Days to maturity

:

80 to 90 days
Germination

:

3 weeks
Plant spacing

:

25 cm
Row spacing

:

30 cm to 35 cm
Depth

:

5 mm
Width

:

25 cm to 35 cm
Height

:

30 cm
Color

:

Green
Family

:

Apiaceae
RETURN AND EXCHANGE
For the return of a purchased product: if you are not satisfied with your product or if you think there is an error in your order, do not hesitate to contact us at any time by email.