Coriander (Coriandrum sativum)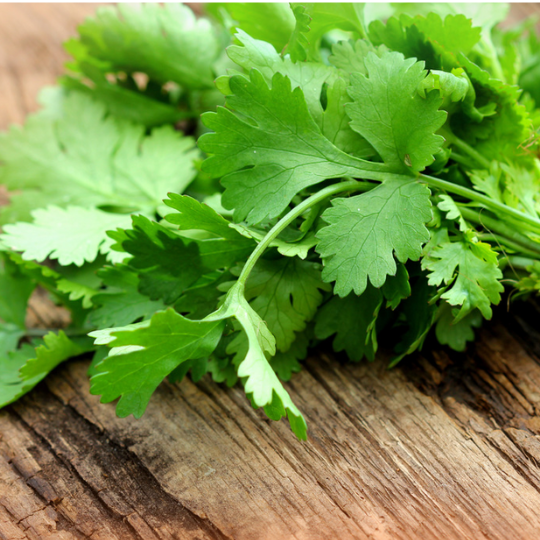 Coriander (Coriandrum sativum)
Coriander needs no introduction! Herb adored by all cooks, its easy cultivation makes it a plant that is just as cherished by gardeners. Its fragrant foliage and equally tasty seeds make it an ideal ally, both in the garden and in pots on the balcony. Sow it successively and you will have it all season long.

MAINTENANCE AND OTHER CONSIDERATIONS:
Cilantro tends to go to seed fairly quickly. Sow successively at intervals during the summer to have a harvest of foliage throughout the season. Save those that go to seed for a harvest of edible seeds at the end of summer.

*** The vast majority of our seeds are produced on our farm. However, if the cultivation of a variety fails or if it is out of stock, we source from other seed companies to ensure an interesting selection. This is the case for this variety.
Plant type

:

Annual
Quantity

:

Envelope of about 75 seeds
Exposure

:

Full sun
Shape

:

Erected
Soil

:

Well drained
Watering

:

Regular
Sowing

:

Directly in the garden
Plantation

:

In the garden after the risk of frost
Days to maturity

:

50 days
Germination

:

10 to 15 days
Plant spacing

:

20 cm
Row spacing

:

40 cm
Depth

:

5 mm
Width

:

20 cm
Height

:

50 cm
Family

:

Apiaceae
Characteristic

:

Fragrant
RETURN AND EXCHANGE
For the return of a purchased product: if you are not satisfied with your product or if you think there is an error in your order, do not hesitate to contact us at any time by email.