Savignac (Dufresne) tomato (Solanum lycopersicum 'Savignac')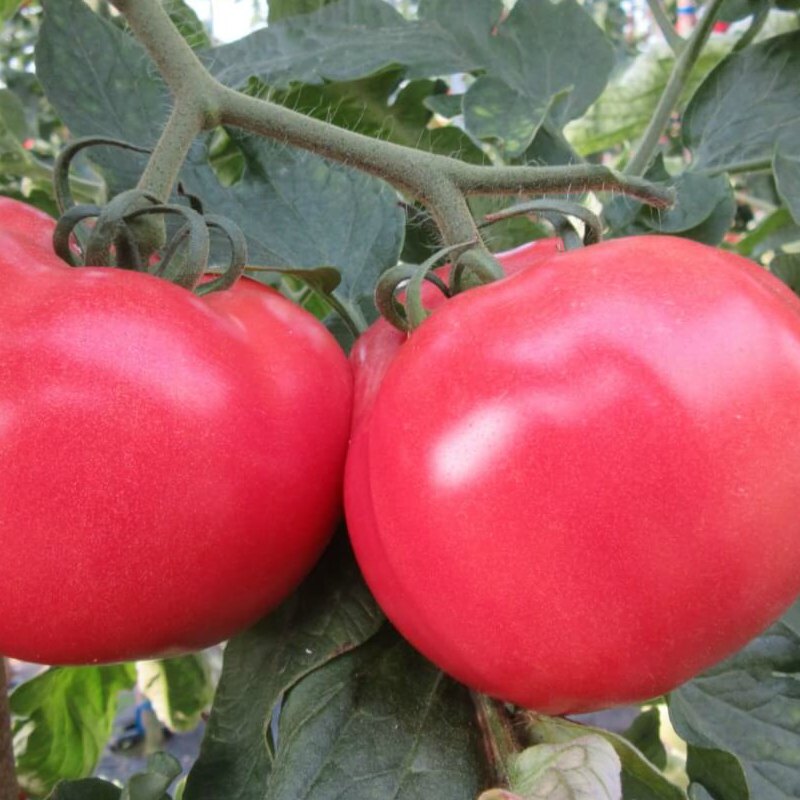 Savignac (Dufresne) tomato (Solanum lycopersicum 'Savignac')
Plant about 2 to 2.5 meters high. Fruits 10 cm in diameter weighing between 180 and 300 grams. Smooth pink-red skin, juicy and sweet pinkish flesh. Adapted to cool climates and short seasons. Discovered in the 1930s by a grower from the Joliette region named Dufresne, it was later perfected by Father Armand Savignac of the Clercs de Saint-Viateur. This monk adopted a vegetarian-type diet to stem his chronic digestive disorders, combined with a muscular deformity called "torque", and began to cultivate several varieties in his garden, including Dufresne.

MAINTENANCE AND OTHER CONSIDERATIONS
Gradually acclimate to outdoor conditions about 10 days before planting by taking them out during the day. Lay the plants horizontally, slightly arching the plant to bring the leaves out.
Plant type

:

Annual
Quantity

:

Envelope of about 35 seeds
Exposure

:

Full sun
Soil

:

Well drained
Watering

:

At planting
Sowing

:

Inside
Plantation

:

In the garden after the risk of frost
Days to maturity

:

75 to 90 days
Germination

:

7 to 10 days
Plant spacing

:

45 cm
Row spacing

:

70 cm
Depth

:

5mm
Width

:

45 cm with tutor or 60 cm if left on the ground
Height

:

2 m
Type of growth

:

Indeterminate growth
Color

:

Red
Family

:

Solanaceae
RETURN AND EXCHANGE
For the return of a purchased product: if you are not satisfied with your product or if you think there is an error in your order, do not hesitate to contact us at any time by email.